Exhibition and Tradeshow Management
Purposeful and Powerful
Prioritize valuable data and rich networking experiences
Lay the groundwork for long-term
growth and expansion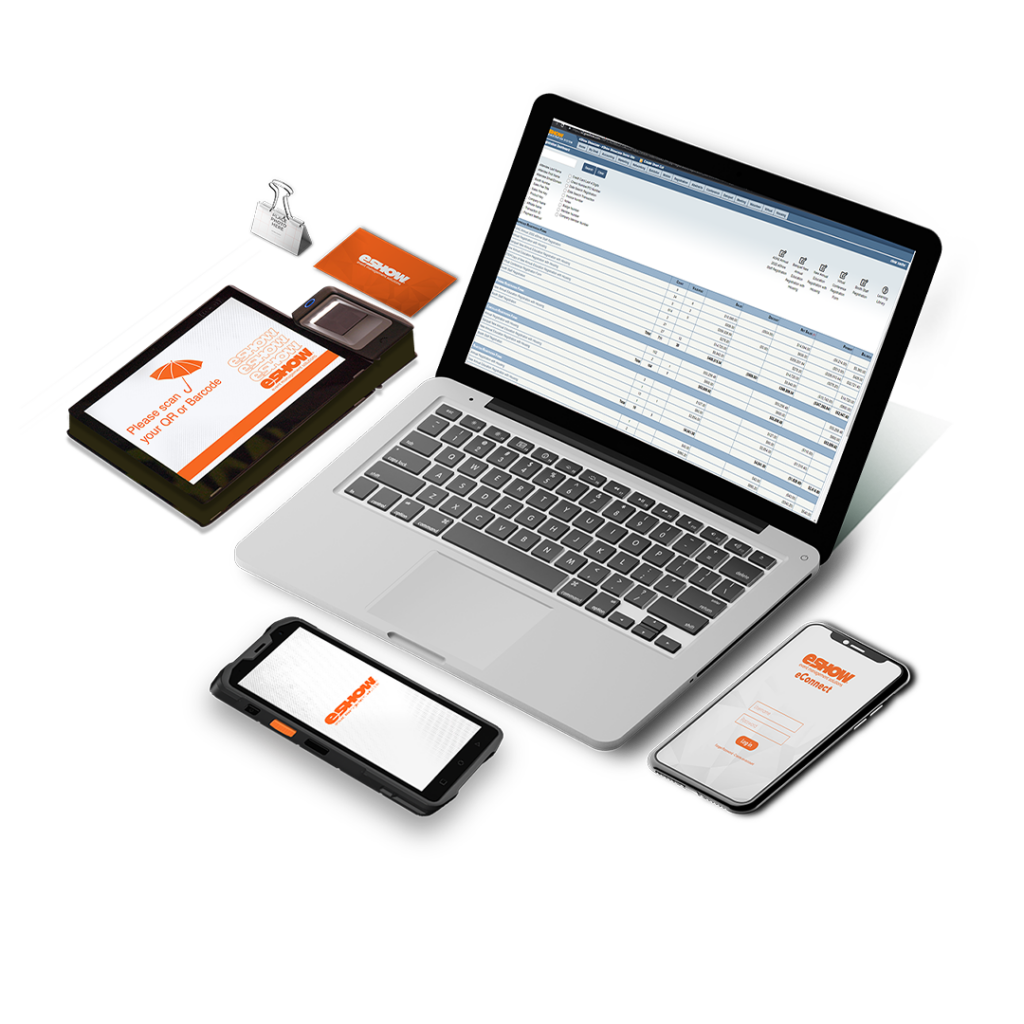 Exhibitors can easily select booths, add sponsors, and smoothly manage all functions of shopping and finances; they even get access to VEM Exhibitor Analytics for a smart, enhanced experience. Utilize our administrative tools to manage your exhibitors financially (and beyond) with reporting, eBlasts, invoicing, and more.
Navigation made intentional
Go beyond just transforming your hard copy into a virtual, interactive, adjustable floor plan model. Our floor plan module makes navigation intentional and productive for your attendees by allowing them to search exhibitors by name, product, or category.
GET RESULTS, NOT USELESS STEPS
Self-powered and easy-to-use, our compact and portable units will help you take entrepreneurship to the next level. Our on-the-ground experts can't wait to equip you with all you need to know for attendee detail tracking, Excel reporting, CEU verification and more. We make this as easy for exhibitors as it is for event managers.
Follow the heat maps to understand the busy zones, times and areas. Digest show data in a tangible way with industry-leading RFID technology.
This no-touch, automated RFID tracking system is also an innovative, 98.5% accurate, noninvasive way to contact trace attendees at your events. 
Networking & Appointments
Catapult into intentional connection with eShow SmartMatch technology.
Our algorithm matches attendees and exhibitors through a scoring system based on interests and related products and services. Both parties gain relevant information and connection, and exhibitors boost their ROI with more exposure.
We've helped thousands of events succeed
Eshow helped save me time and money for my last planned event. Event coordinating can not only be very time consuming but extremely chaotic! This software helps plan and store everything so you don't have to! It truly takes all the hassle and troubles away. Thank you eshow for creating such a fantastic software!
LifeSpan 2021 Annual Conference, held in Ocean City, Maryland, September 28-October 1 was a successful and safe event. I would like to extend my thanks to Lisa Alicea and the team at eShow for a wonderful website, exhibit and education/speaker management. The team was supportive and responsive and helped ease the pains of being one of the first groups to kick off in person conference. Thanks again for all your assistance and always being willing to make updates and changes.
The team at eShow was ALWAYS responsive and easy to work with. Can't recommend them enough! We moved from a homegrown system to a professionally developed event registration system. We moved from long lines onsite at our annual convention to people getting their badges in UNDER ONE MINUTE. I was amazed especially since our convention was 4,000 people.
"In case I haven't mentioned this before, we really like Eshow. Everything is very simple to learn and intuitive. That's really important for us. We appreciate the assistance but also like that we have access to make some adjustments as needed on our own."
"This was our first virtual conference, and the eShow staff guided us through from start to finish. They were on hand before, during, and after the conference, and were with us in every [online] session to help. I was especially impressed with their immediate and effective responses during all phases of the process."
"Our attendees have attended hundreds of virtual event over the last year and a half of the pandemic and we have had multiple attendees say that OURS was the BEST one that they attended. Sure, some of it has something to do with our planning but the most important part is the eShow Platform itself; it creates a wonderful product for our association."
You are only as good as the event management suite you are using.
Let's get started today, and elevate your events of tomorrow.