A holistic digital interface strategically created to focus on every step in the attendee journey, exhibitor experience and sponsorship success.
A Fully-Immersive Experience
With realistic imagery, create an energetic and satisfying environment
your attendees would love to experience, with the event branding your organization desires.
It is hard to schmooze a virtual event crowd. Even the best wing-person won't help! 
Connect through customizable searches

SmartMatch technology to select attendees with similar interests

Schedule meetings with exhibitors and speakers

 
Deliver a valuable experience to attendees through engaging, multi-faceted webinars.
Gamification elements add competition, or thought provoking conversation amongst your attendees.
Surveys, chat functionalities and reception spaces connect your worldwide audience effortlessly.
Our team is here for your team. 
With a dedicated team of event managers, technology specialists and project support, we are determined to make your event a knockout.
When you work with eShow, you become family. Our team will take your mission and goals and drive success for your event porfolio. 
enhanced experience, enhanced results
Customize Your Virtual Venue​
Use a plug-and-play venue or a customized digital space that duplicates your in-person offerings. The sky is the limit!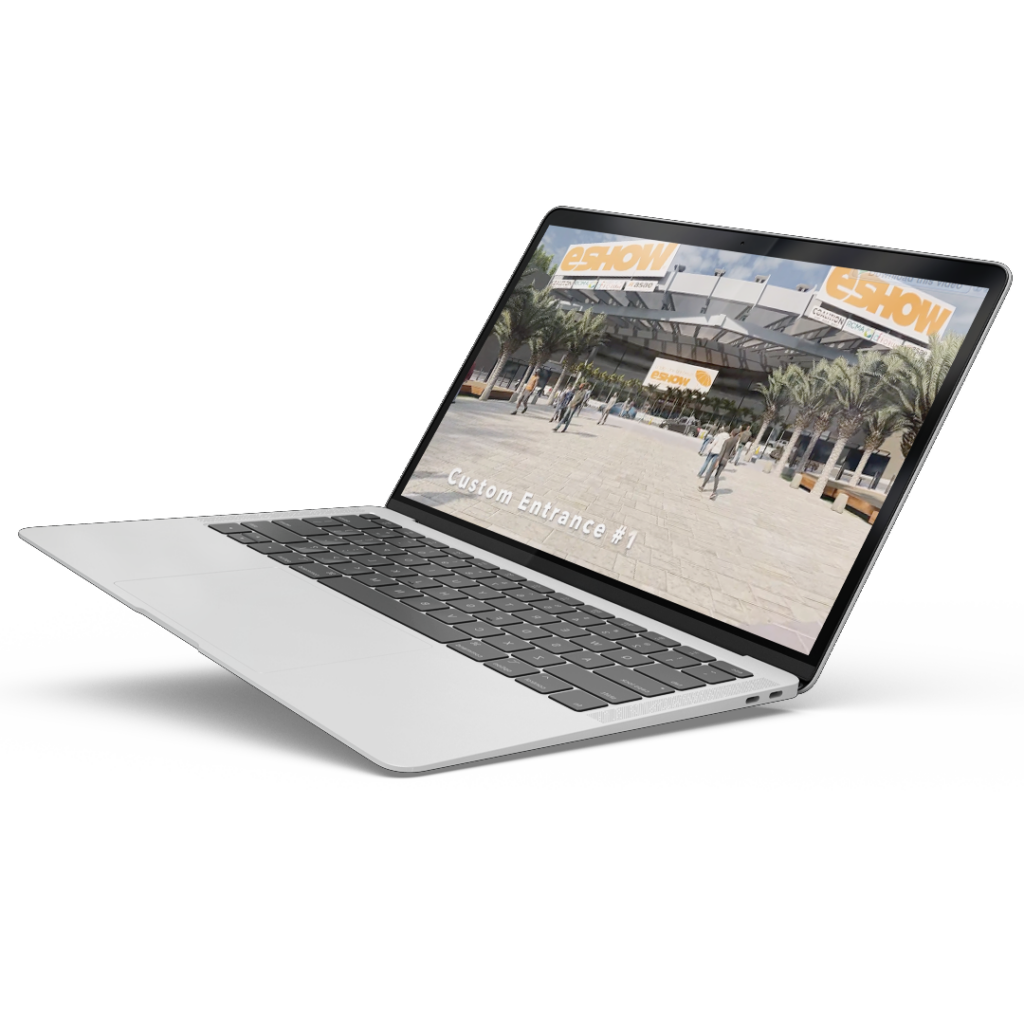 real-time data and reflection
Receive real-time data on all attendees, exhibitors and sponsor activities. 
Event success is built upon the happiness of the planners, attendees and sponsors. Utilizing a digital venue provides endless opportunity to create success across the board.
Banners
Video Placement
Sponsored Content and Collateral
On-demand 
Content Delivery Your Way
Live, semi-live or pre-recorded sessions. 
On-demand content to increase the event lifecycle and deliver long term results. 
Upload all collateral ahead of time to ease presenter woes and planner stress.
We've helped thousands of events succeed
Eshow helped save me time and money for my last planned event. Event coordinating can not only be very time consuming but extremely chaotic! This software helps plan and store everything so you don't have to! It truly takes all the hassle and troubles away. Thank you eshow for creating such a fantastic software!
LifeSpan 2021 Annual Conference, held in Ocean City, Maryland, September 28-October 1 was a successful and safe event. I would like to extend my thanks to Lisa Alicea and the team at eShow for a wonderful website, exhibit and education/speaker management. The team was supportive and responsive and helped ease the pains of being one of the first groups to kick off in person conference. Thanks again for all your assistance and always being willing to make updates and changes.
The team at eShow was ALWAYS responsive and easy to work with. Can't recommend them enough! We moved from a homegrown system to a professionally developed event registration system. We moved from long lines onsite at our annual convention to people getting their badges in UNDER ONE MINUTE. I was amazed especially since our convention was 4,000 people.
"In case I haven't mentioned this before, we really like Eshow. Everything is very simple to learn and intuitive. That's really important for us. We appreciate the assistance but also like that we have access to make some adjustments as needed on our own."
"This was our first virtual conference, and the eShow staff guided us through from start to finish. They were on hand before, during, and after the conference, and were with us in every [online] session to help. I was especially impressed with their immediate and effective responses during all phases of the process."
"Our attendees have attended hundreds of virtual event over the last year and a half of the pandemic and we have had multiple attendees say that OURS was the BEST one that they attended. Sure, some of it has something to do with our planning but the most important part is the eShow Platform itself; it creates a wonderful product for our association."
Trying a new software is scary. We know.
Partner with a comprehensive event management system that even a pandemic cannot break.