Double Down on
your Hybrid Event.
Your Hybrid event solution
A
Powerful
Versatile
Dynamic
Seamless
Planning Experience
Combining the most important elements from in-person events, add in versatile content for digital experiences, to develop an immersive hybrid program.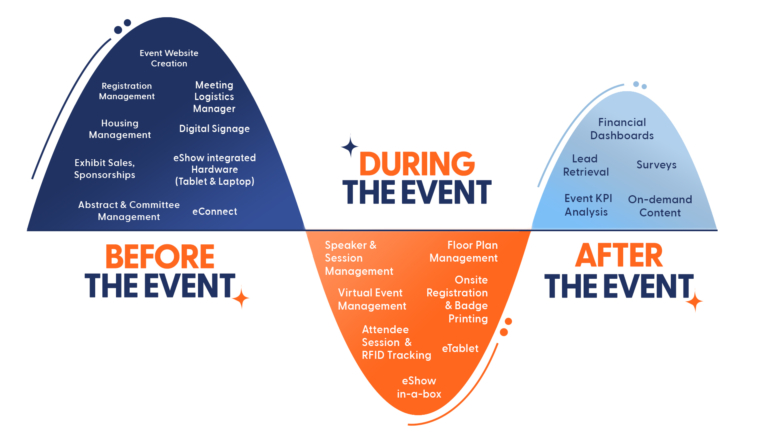 Whether a smaller business event, or a world-wide conference, our hybrid tools synchronizes your efforts.
Your brand needs to spill over into every facet of your event, eShow's Suite is designed to be creative.
Connecting your in-person and remote audiences has never been easier. Stream your live event into the homes of your attendees.
Our API integrations facilitate your event planning experience with a persistent & user-friendly perspective. No stone will be left unturned.
Through innovative integrations, holistic data reporting, and attendee 
engagement products, hybrid events have never been easier.
Multiple Locations,
One
Interface
Regardless of your attendee's attendance type, your information only needs to be input once. We do the rest of the heavy lifting.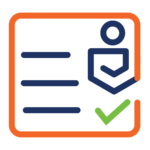 Deliver an omni-registration experience for all attendee's, regardless of how they plan to attend. Enabling a central planning point for all attendee registrations, relieve many planning pain points when merging audience management tasks.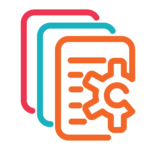 Whether Virtual or In-Person, keep your speaker details and content organized while also keeping track of sessions and attendee's.
Attendee tracking for educational sessions and CEU has never been easier! Whether we are scanning badges or providing technology for self-scanners to "green light" attendees, you will find an effortless system for tracking and accreditation sessions.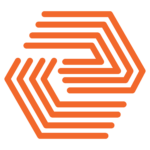 Handle all pre-conference responsibilities of building a buzz-worthy programs in one platform. Including online paper submissions, peer committee reviews, and administrative monitoring.
Paired with a comprehensive Speaker Management system, you can seamlessly tie speakers to sessions, schedules and attendee lists.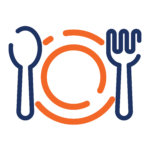 Meeting Logistics Manager (MLM)
Organize event details, BEO's, venue spaces, meals, A/V needs, exhibitor details and more, all at your fingertips!
With the ability to record all your conference planning quirks and integrate across modules, you can rest assured that every detail is covered, input into your planning documents and saved somewhere (besides an excel sheet).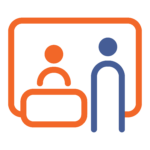 Capitalize on a holistic system to create a floor plan, register, choose a booth, solicit for sponsorship packages and manage exhibitor details. When paired with our vendor management tool, exhibitor and general contractor coordination has never been easier.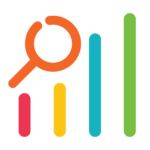 Sponsorship & Partnerships
Sell sponsorships and partnerships through one access point, and one merchant account.
Positioned advantageously to capitalize on organic attendee and exhibitor behaviors, you are guaranteed to find an ROI greater  with less effort. Seamlessly transition your sponsors to mobile apps, websites, floor plan management and beyond.
Expand To A Global Audience
Use a plug-and-play venue or customized digital space that duplicates your in person offerings. The sky is the limit! Unique and inclusive avatars means everyone can be represented at an event with rich branding to push their organization's mission forward.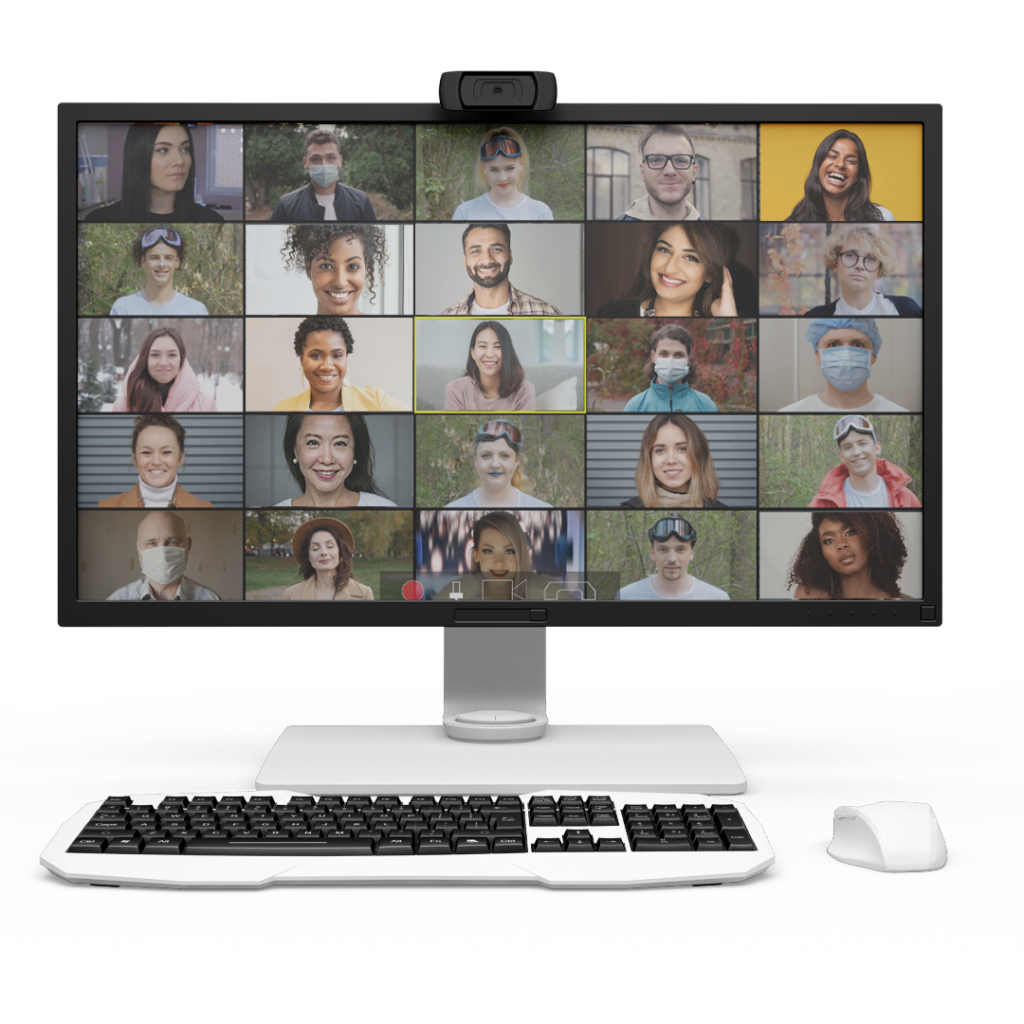 Seamless Attendee Experience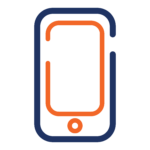 While mobile applications are less popular for remote guests, explore unique ways to deliver gamification, surveys and interactive conversations during your programming.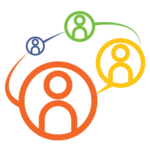 Whether they are attending in-person or virtually, all attendee's are able to connect and grow their connections. With 1-1 communications, appointment scheduling, SmartMatch Technology and receptions, there is a connection point for everyone.
Safety and Responsive Efforts at on-site Events
Your attendee's health should be a main priority regardless of your event size. Ensure safety at events for years to come with workflows and tools to enable best-practices, tracking and surveying in all programming.
We've helped thousands of events succeed
From Associations, To Higher-Education, Medical Trainings to Tradeshows
Eshow helped save me time and money for my last planned event. Event coordinating can not only be very time consuming but extremely chaotic! This software helps plan and store everything so you don't have to! It truly takes all the hassle and troubles away. Thank you eshow for creating such a fantastic software!
LifeSpan 2021 Annual Conference, held in Ocean City, Maryland, September 28-October 1 was a successful and safe event. I would like to extend my thanks to Lisa Alicea and the team at eShow for a wonderful website, exhibit and education/speaker management. The team was supportive and responsive and helped ease the pains of being one of the first groups to kick off in person conference. Thanks again for all your assistance and always being willing to make updates and changes.
The team at eShow was ALWAYS responsive and easy to work with. Can't recommend them enough! We moved from a homegrown system to a professionally developed event registration system. We moved from long lines onsite at our annual convention to people getting their badges in UNDER ONE MINUTE. I was amazed especially since our convention was 4,000 people.
"In case I haven't mentioned this before, we really like Eshow. Everything is very simple to learn and intuitive. That's really important for us. We appreciate the assistance but also like that we have access to make some adjustments as needed on our own."
"This was our first virtual conference, and the eShow staff guided us through from start to finish. They were on hand before, during, and after the conference, and were with us in every [online] session to help. I was especially impressed with their immediate and effective responses during all phases of the process."
"Our attendees have attended hundreds of virtual event over the last year and a half of the pandemic and we have had multiple attendees say that OURS was the BEST one that they attended. Sure, some of it has something to do with our planning but the most important part is the eShow Platform itself; it creates a wonderful product for our association."
Free eBook
Your free guide on how to host a successful hybrid event.
Customer satisfaction Rate
Let's discuss your ultimate event goals, your productivity workflows, and see where eShow can assist in easing your mind. Our event guru's are trained with efficiency and bottom line in mind. We've got your back.