we are wherever
you need us
Our onsite solutions and services are designed to support and propel your event's goals.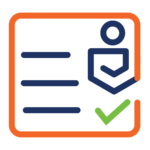 Flawlessly execute your registration process, meeting logistics, housing & travel and more.
Your #1 solution for managing meeting details, abstracts, floor plans, speakers and more.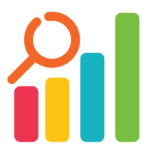 eShow organizes and automates data entry, lead retrieval, exhibit sales modules and more.
Your SOLUTION TO DRIVE EVENT GOALS
Enhanced On-Site Event Tech
Providing you with the tools you need to effectively achieve success for you and your attendees.
With automated data entry between all of our products,
never miss a thing.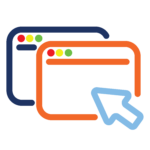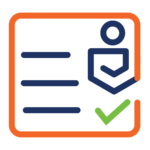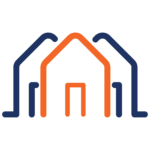 Housing and Travel Management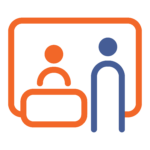 Exhibit Sales and Floor Plan Management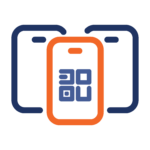 On-Site Registration and Badge Production
Vendor Portals and Service Center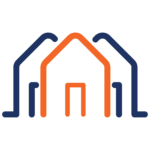 Speaker and Session Management
Abstracts and Committee Management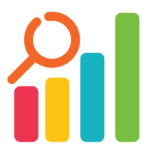 Data Analytics and Financial Analysis
enhanced experience, elevated results
Let us help you execute your registration process flawlessly through our advanced registration hub.
From the attendee's first visit to your website, through a flawless registration system, hotel room reservations and merchant processing, you have everything you need in ONE registration system.
With onsite support and training, we will never leave you hanging.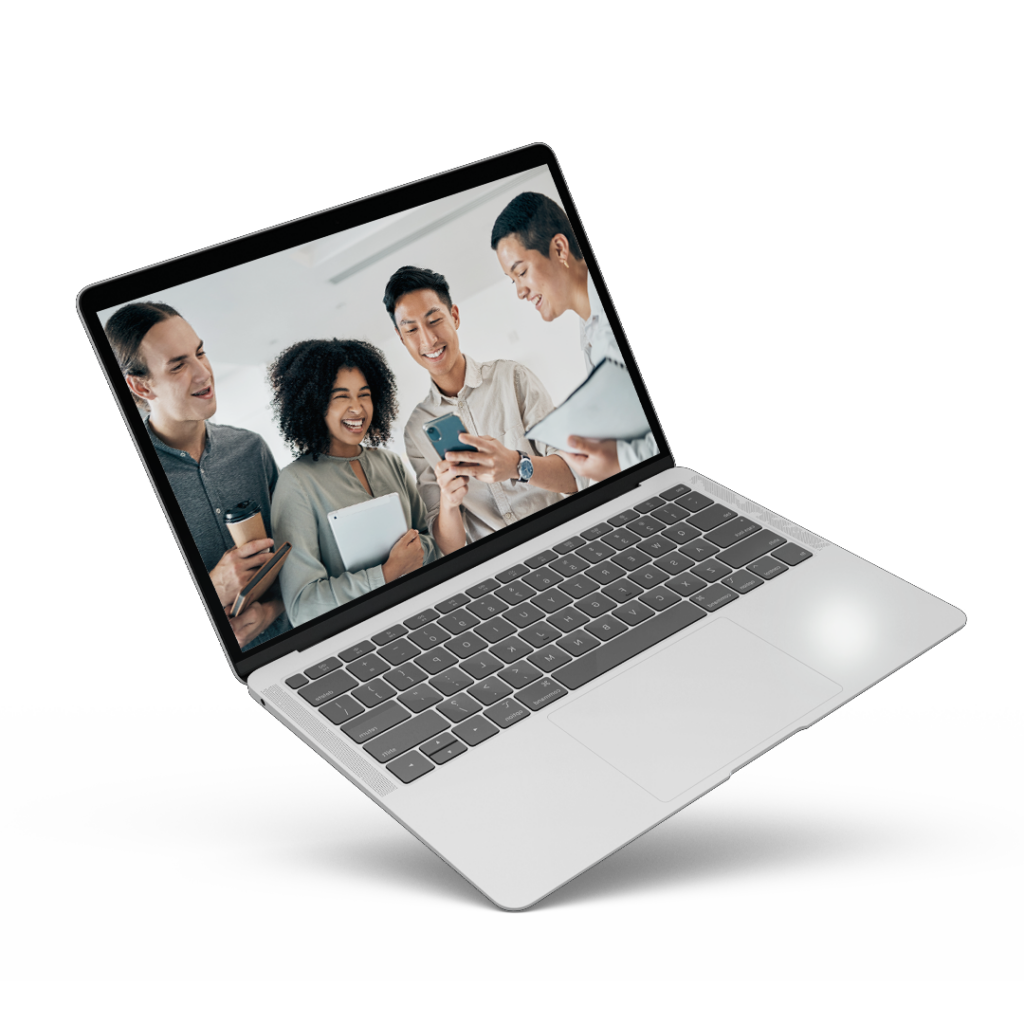 Your portal to long standing connections
Networking & Appointments
Catapult into intentional connection. 
eShow's SmartMatch tech matches attendees' interests with exhibitors' activities, products, and services to create an avenue for communication, profit, and revenue opportunities for the entire year surrounding the event.
Navigation made intentional
Exhibit Sales & Floor Plan Management
More than just a floor plan manager, eShow's industry-first interactive module transforms the hard copy floor plan into a virtual floor mock up. This module provides a simplistic take on a very intricate process. 
Exhibitor Service Center
Interactive Floor Plan
Administrative Tools
Data Management and Financial Dashboards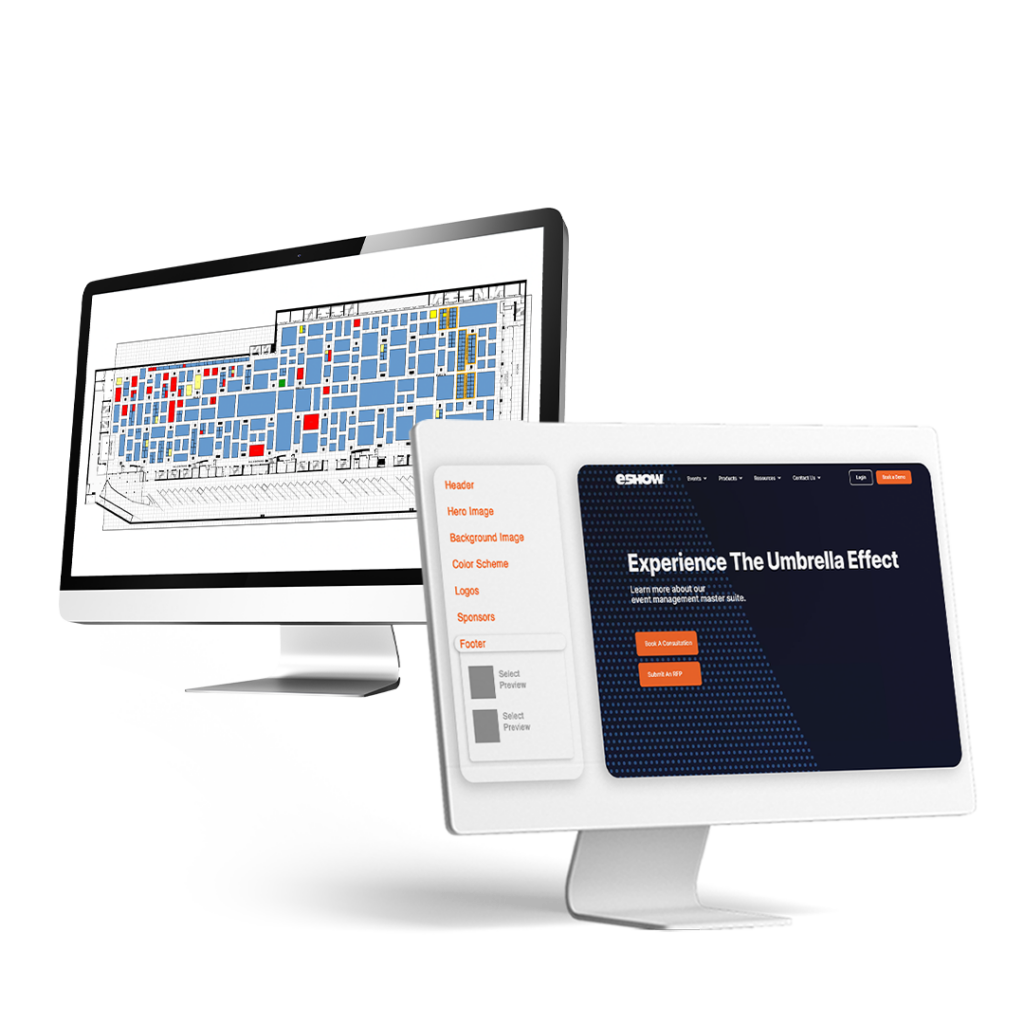 Making it easier, for you.
Seamless Event Management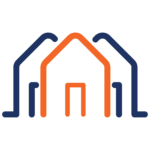 Our administrative reporting makes the reservation and room block tracking process a breeze. Ensure your attendees, exhibitors, and speakers never miss a thing with eBlast communication.
Make adjustments at any time with the help of our experienced Housing Management Team, continually monitoring hotel inventory for block adjustments and recommendations.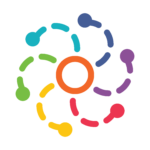 Empower those who empower.
Give your speakers total control over their session. Never worry about each event space requirements, AV specs, speaker collateral, overfilling rooms or any BEO's.
Create pages to manage the entire event schedule with ease, and access show data and feedback through our speaker and session surveys.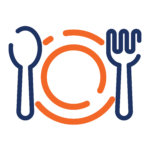 Take all the frustration out of seating and table management. Set it and forget it, skip it for a later date, or adjust it at any time with our individual event rosters and roster display page.
Utilize ticket badge printing and inventory reporting, and explore sponsor features to maximize intentional coordination and profitability.
We make your on-site event needs
our priority. ​
eshow has you covered With our
Accessible, collaborative
Abstract & Committee Management
eShow's Abstract tool makes streamlining your entire abstract submissions process painless and bi-directional.
Monitor and manage the details and documents of your event's speakers and committees with our convenient and advanced technological features.
Navigation made intentional
Go beyond transforming your hard copy into a virtual, interactive, adjustable floor plan model.
For show managers, this can be considered a saving grace! Adjust your layout, swap booths, take inventory and allocate spaces with a click of a button.
Our floor plan module makes navigation intentional and productive for your attendees by allowing them to search exhibitors by name, product, or category.
Exhibit Sales & Sponsorship Management
Exhibitors can select booths, add sponsors, and smoothly manage all functions of shopping and finances; they even get access to VEM Exhibitor Analytics for a smart, enhanced experience. 
Utilize our administrative tools to manage your exhibitors financially (and beyond) with reporting, eBlasts, invoicing, and more.
Creating a beautiful entrance.
Want a cost-effective event website that is on-brand, but with a professional show look? Done. 
A little more personalized?  Choose from one of our pre-designed templates and customize it with your own themes, color, and images. 
Let our design team develop what you love into a functioning site.
Get results, not useless steps.
Self-powered and easy-to-use, our compact and portable units will help you take entrepreneurship to the next level. 
Our on-the-ground experts can't wait to equip you with all you need to know for attendee detail tracking, Excel reporting, CEU verification and more. 
We make this as easy for exhibitors as it is for event managers.
Meeting Logistics Manager
We understand how overwhelming it can be to keep track of every detail of every lunch, meeting, reception, and space related to your event. 
That's why we've designed a module that organizes it all from dates and venues, down to beverage choice and AV equipment. 
Give vendors real-time access to worksheets through the Contractor Service Center. 
With automated data entry between all of our products, never miss a thing. 

We've helped thousands of events succeed
Eshow helped save me time and money for my last planned event. Event coordinating can not only be very time consuming but extremely chaotic! This software helps plan and store everything so you don't have to! It truly takes all the hassle and troubles away. Thank you eshow for creating such a fantastic software!
LifeSpan 2021 Annual Conference, held in Ocean City, Maryland, September 28-October 1 was a successful and safe event. I would like to extend my thanks to Lisa Alicea and the team at eShow for a wonderful website, exhibit and education/speaker management. The team was supportive and responsive and helped ease the pains of being one of the first groups to kick off in person conference. Thanks again for all your assistance and always being willing to make updates and changes.
The team at eShow was ALWAYS responsive and easy to work with. Can't recommend them enough! We moved from a homegrown system to a professionally developed event registration system. We moved from long lines onsite at our annual convention to people getting their badges in UNDER ONE MINUTE. I was amazed especially since our convention was 4,000 people.
"In case I haven't mentioned this before, we really like Eshow. Everything is very simple to learn and intuitive. That's really important for us. We appreciate the assistance but also like that we have access to make some adjustments as needed on our own."
"This was our first virtual conference, and the eShow staff guided us through from start to finish. They were on hand before, during, and after the conference, and were with us in every [online] session to help. I was especially impressed with their immediate and effective responses during all phases of the process."
"Our attendees have attended hundreds of virtual event over the last year and a half of the pandemic and we have had multiple attendees say that OURS was the BEST one that they attended. Sure, some of it has something to do with our planning but the most important part is the eShow Platform itself; it creates a wonderful product for our association."
Free eBook
Your free guide on how to host a successful hybrid event.
Customer satisfaction Rate
Let's discuss your ultimate event goals, your productivity workflows, and see where eShow can assist in easing your mind. Our event guru's are trained with efficiency and bottom line in mind. 
We've got your back.