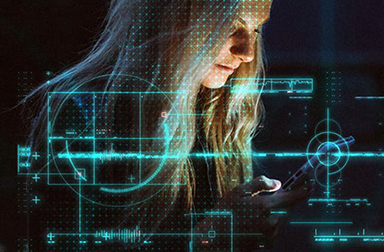 Let's say this louder for those in the back of the (virtual) room. COVID-19 has changed how many, if not most, companies and sectors conduct their business.
This has especially been true for the event-planning industry.
During the past year, conferences and meetings have moved from physical spaces and face-to-face occurrences to online platforms. Isolation and virtual means have helped support social distancing while avoiding coronavirus spread.
As things have relaxed somewhat, many events are moving from 100% virtual to a hybrid format. On paper, hybrid formats could be considered a "win-win" for most meeting planners. They can bring some participants together in manageable amounts while continuing to maintain the above-mentioned social-distancing protocols. Furthermore, the hybrid platform means speakers and panelists can reach a broader swath of virtual attendees.
However, the hybrid format doesn't just happen. It requires the right technology, skills, and equipment for success. Failure to plan could mean a conference, event, or meeting that doesn't achieve its mission.

Defining the Hybrid Event
Part of the difficulty in planning for a hybrid meeting or conference is that it has many permutations.
According to Meeting Planners International, a hybrid event consists of at least one face-to-face group. This group digitally connects with other participants in one or more off-site locations. MPI pointed out that effective hybrid events combine the positives of real-life meetings with virtual interactions.
The issue, however, is that those virtual interactions encompass a variety of formats. They can be a "pod" scenario, in which participants meet in small groups in different locations. Or, they can consist of all virtual participants. Or they might involve technology streaming to other specific meeting locations or offices. Basically, the hybrid format is as flexible as it sounds. This offers benefits and challenges.
The Future of Hybrid Events
Though it might seem unlikely at this time, COVID-19 will eventually dwindle in its severity. People will gather in large groups, once again. But this won't necessarily be the end to the hybrid meeting format.
For example, In a poll taken throughout the industry shows 62% of event planners believe the hybrid model is here to stay. There are good reasons for this optimism. When conducted properly, hybrid events combine flexibility, efficiency, diversity, and technological growth. They can also offer very busy people the opportunity to attend conferences and meetings, a definite issue, even before the coronavirus pandemic.
But a hybrid event is only as successful as the tools used to produce it.
What Could Go Wrong?
Planning a hybrid event involves more than simply booking time on a virtual meeting account, hiring speakers and panelists, sending out many emails, and then flipping a switch.
In fact, thinking hybrid events magically coming together could lead to the following mistakes:
Wasted time and poor content delivery due to a lack of A/V, mobile, and web testing
Uncertain presentation due to untrained speakers and panelists.
Ignoring the needs of virtual attendees, who might make up the bulk of participants
"Drop-outs" and "cut-off," due to low-quality technology
Choosing the wrong technology platform can pose another potential issue. While virtual meeting sites might work well for smaller, one-off gatherings, conferences don't fit that bill. As every event planner knows, physical, face-to-face events have a lot of moving parts. This is just as true when it comes to hybrid events.

Ensuring A Professional Solution
The above isn't meant to criticize video conference tools or meeting sites. Most work quite well. Their deficiency likes in that they focus on one thing: The meeting, or gathering, itself. But let's take a look at what is included with just about any major event:
Registration (including cancelations and last-minute "walk-ins")
Exhibitor space and booths
Sponsorship opportunities
Merchandise stores
Meeting discounts
Networking spaces
Formal and informal discussions and chats
Handouts and brochures
None of the above includes the actual event. Activities involved could consist of keynote speeches, round tables and panel discussions, breakout sessions, and one-on-one "town hall" meetings. Once again, moving parts. And, once again, standard virtual meeting tools might not be effective in these situations.
Successful hybrid events require the proper technology and solutions. For instance, eShow's Virtual Event Management (VEMTM) technology offers the following:
Secure payment processes for attendees
Customization options for exhibitor booths
Set-ups for unique sponsorship opportunities
Higher at-conference engagement through networking "space" and chat tools
An ideal online environment for presentations, seminars, speeches, and more
Post-data event analysis
As each event and conference is unique, the necessary required tools are as well. You might not need an entire VEMTM package for your particular situation. But your hybrid event will involve more than speakers. As such, having those tools available could mean the difference between a superior conference and one that is just mediocre.


Careful Thinking
When you spearhead real-time events, you likely put a great deal of thought into all the components. Even seemingly small details, such as signage and table set-ups, are carefully considered. The same holds true with hybrid events. No, you likely won't require registration tables or wayfinding signs to the restroom in your digital (formally virtual) event. But, these conferences require just as much forethought and analysis, well before the first save-the-date message goes out to your audience.
Part of your pre-meeting analysis should also include the tools you need for your hybrid happening. It's important to figure out what you need, understand your requirements, and source the proper tools. Putting those means into place, and ensuring their accessibility, can lead to a talked-about, outstanding event. It can mean satisfied participants, happy exhibitors, elated sponsors, and delighted speakers. It can also reduce your stress and allow you to focus on other aspects of your job.
Turn to eShow for all facets of meeting and conference planning. Whether your needs involve housing and travel management, meeting logistics, lead retrieval, or more, eShow's products and services can help in all areas of meeting and event planning.
https://goeshow.com/wp-content/uploads/2021/09/What-Tools-do-I-need-for-a-Successful-Hybrid-Event-Featured-Image.jpg
252
384
regienald.paras@goeshow.com
/wp-content/uploads/2021/05/eShow_logo2-300x109.png
regienald.paras@goeshow.com
2021-09-10 05:52:06
2022-05-04 15:58:55
What Tools do I need for a Successful Hybrid Event?